Whenever I have to show people something Hungarian that has nothing to do with alcohol, unhealthy food or traditional embroidery, sooner or later I always wind up with Cat City.
Here is the ultimate truth: Hungarians are good at animation. Like, really good. And Cat City is an all-time classic.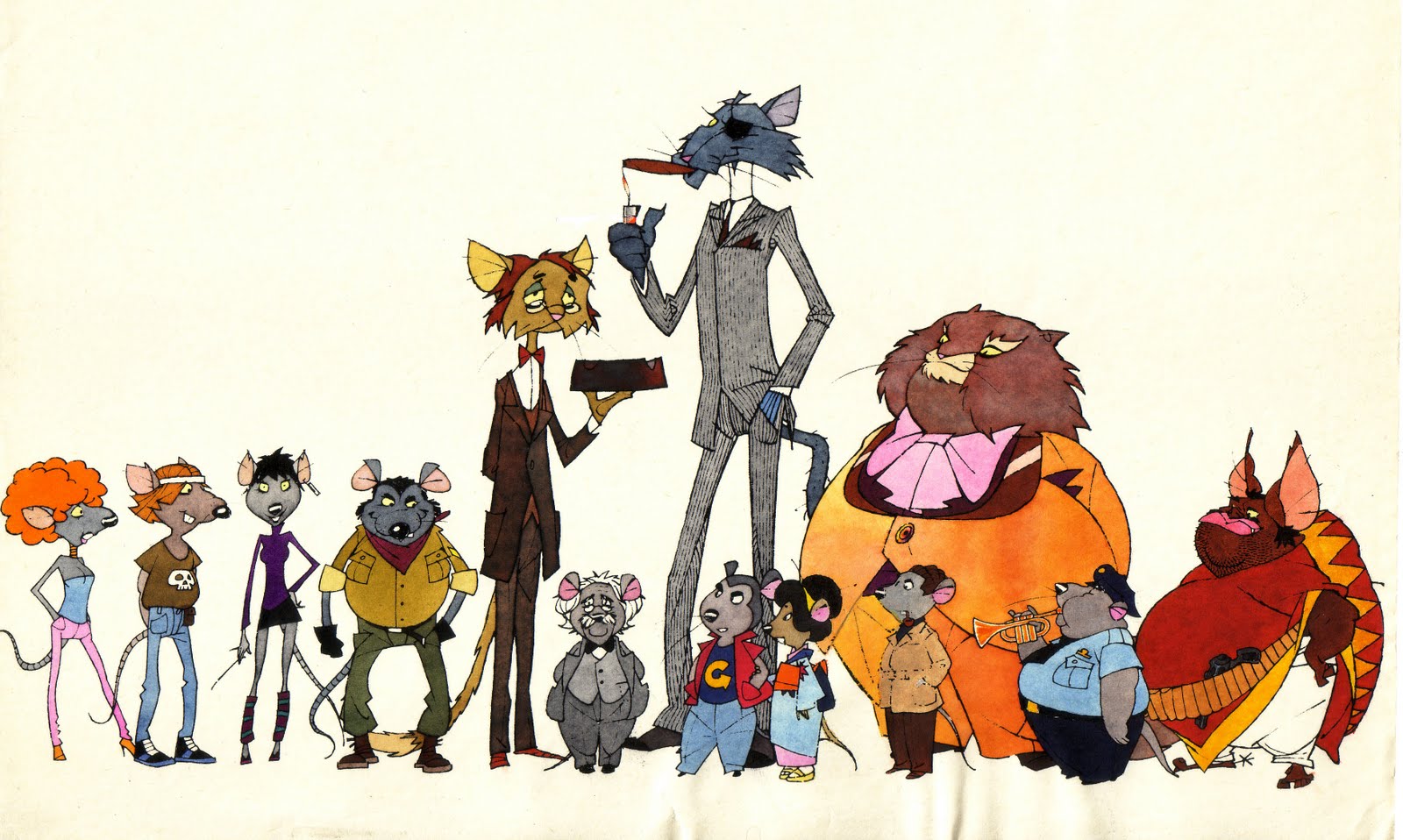 Cat City
(Macskafogó, literally, Cat Trap) premiered in 1986. It tells the story of a secret agent of the Intermouse, trying to help mice oppressed by feline crime syndicats (see what I did there?!) to fight back with the invention of a Japanese mouse scientist. It is essentially a parody of James Bond - type secret agent movies. I have never been on particularly good terms with cats (I was raised as a dog person), but I suspect most of my concern about feline pets could be traced back to this film.
The film itself is chuck full of linguistic and visual puns, and also not-very-well-concealed criticism of certain political systems. Some of it is very specific to the humor of people who lived in Eastern Europe during Soviet times, but from what I hear the movie is still very enjoyable to Westerners.
They also made a sequel in 2007, aptly titled "The Cat of Satan" but I have not seen it yet. I am always suspicious of sequels to grand classics.
And the good news? Cat City is not only available in English (with a fairly well done dub), it is also on YouTube. You can check it out
here
. The opening sequel in itself is definitely worth a watch (one day Disney will descend upon our country for this...).
(Warning: While it is a cartoon, it is not always quite child friendly. Drugs, crime, the whole nine yards. Enjoy!)