Yeah, you read that right.
(oh, slight ADULT CONTENT, by the way.)
Here is an image from an art exhibition that portrayed some of the weirdest Hungarian sayings in their literal rendering (yes, that's a door handle):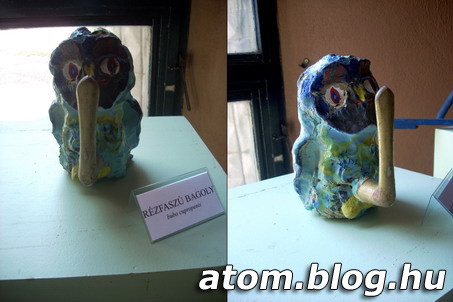 This folklore gemstone is our version of the Boogeyman. One of many, actually. The Hungarian term,
rézfaszú bagoly
, means exactly what it says in the title.
Would you like to hear the explanation behind the copper appendage?
Too bad, there is none.
The full saying states "Vigyen el a rézfaszú bagoly" which means "May the owl with the copper dick take you away." I am not sure why, where, or what comes after, but I definitely would not wish it on my enemies.
Something tells me we will not see this particular creature of legend in Rise of the Guardians anytime soon. Even though it would be epic.